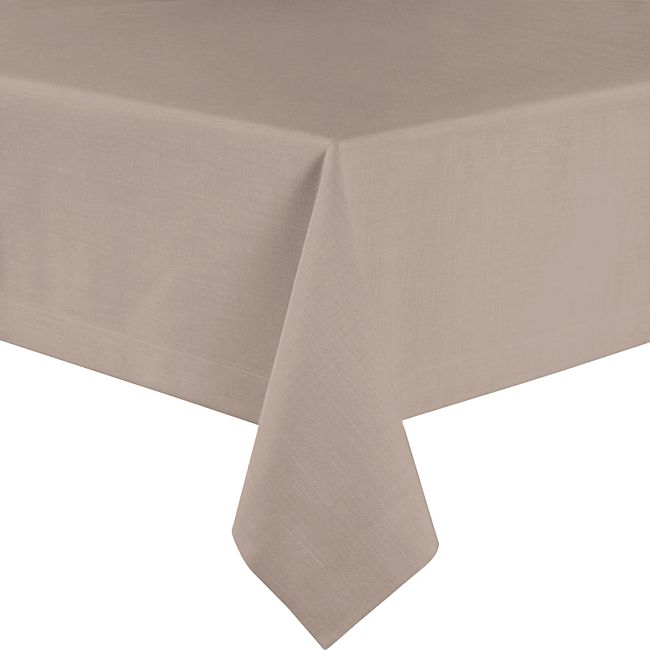 Sander tablecloth in a classy linen look. You will love the easy-care feature of this fabric. Enhanced stain protection ensures that rather than soaking into the fabric, liquids simply form into droplets which can be soaked up with kitchen towel. With elaborately finished mitred corners. 100% polyester. Washable at 60 °C. Ironing this product after washing will refresh its stain-repellent properties.
with high quality mitred corners
colour series Fb. 70
Contact service@erwinmueller.com for your customized sizes.
stain-resistant
Loft series
Produkt
Kundenbewertungen
Frequently bought together
Customer reviews
Your opinion is important to us!
With your rating you help other customers.
Ich finde diese Art von Tischdecken einfach Klasse, habe diese auch schon weiterempfohlen.
Tischdecke gefällt mir sehr gut. Ist ein sehr schönes grün.
Super Produkt zwar sehr teuer aber die Qualität passt
Super Service !!
Schnelle Lieferung, trotz Sonderanfertigung !!
Die Tischdecke hat eine sehr gute, dichte Qualität. Die Schmutzabweisung funktioniert an der neuen Tischdecke gut. Die Farbe entspricht der Abbildung. Ich benötigte die Tischdecke mit einem Durchmesser von 150 cm, also nicht in einer Standardgröße und fand die Auswahl bei Erwin Müller sehr gut.