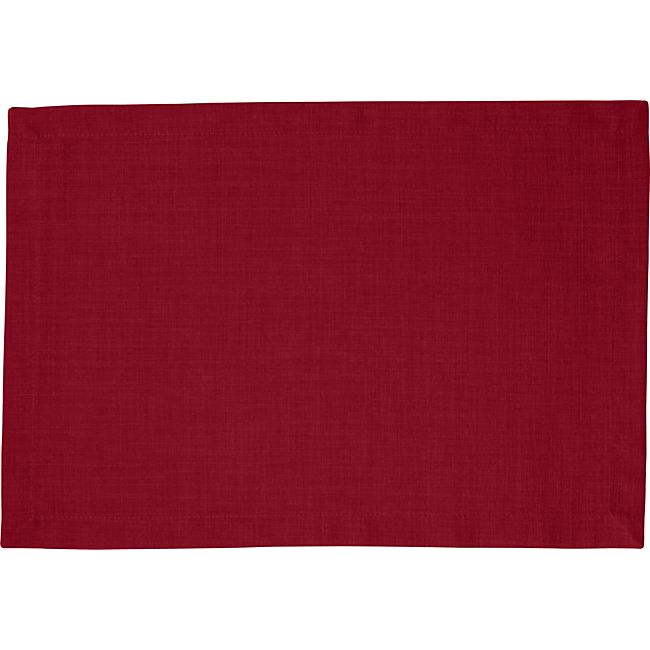 Sander place mat in a classy linen look. You will love the easy-care feature of this fabric. Enhanced stain protection ensures that rather than soaking into the fabric, liquids simply form into droplets which can be soaked up with kitchen towel. 100% polyester. Washable at 60 °C. Ironing this product after washing will refresh its stain-repellent properties.
stain-resistant
with high quality mitred corners
Contact service@erwinmueller.com for your customized sizes.
Loft series
colour series Fb. 26
Produkt
Kundenbewertungen
Frequently bought together
Customer reviews
Your opinion is important to us!
With your rating you help other customers.
Endlich ein Platzset, auf dem alles Platz hat! Es sieht edel aus, das Material ist leicht und wirkt trotz Fleckenschutz nicht "versiegelt". WIe es mit dem Fleckenschutz nach (mehrmaliger) Wäsche sein wird, lässt sich noch nicht sagen.
Wie auch bei der anderen Tischwäsche - ich habe gekauft, wie es abgebildet war - ist auch dieser Artikel tadellos und genau wie beschrieben! Von mir auch hierfür 🌟🌟🌟🌟🌟
Sehr schöne Tischsets! Ich habe sie besticken lassen. Sie sehen toll aus!
Es ist ein schönes Tischset (Farbe: jeansblau); ausgezeichnete Qualität von Sander! Die Tischsets sehen vom Stoff sehr fein aus. Ich lege sehr viel Wert auf schöne Tischwäsche. Ich habe sie besticken lassen (Farbe: orange). Es sah sehr gut aus. Schriftart: Shakit. Die Schrift sieht fantastisch aus, sehr modern. Ich war total happy! Es sah so super aus! Ich habe auch Tischsets (Modell "Loft") von Sander in der Farbe "nightshadow blue". Sie sind alle qualitativ sehr hochwertig.