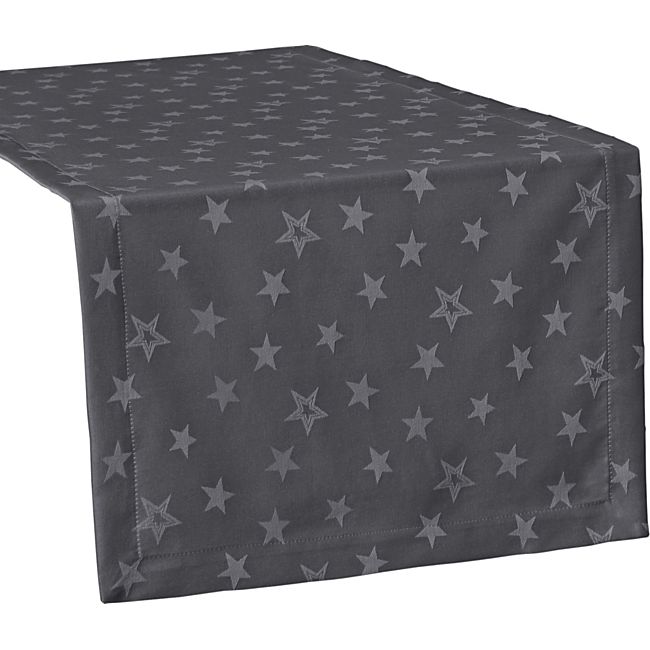 Erwin Müller damask table runner with elaborately jacquard-woven stars. High quality hem finish with mitred corners. Fantastic table linen for festive dining tables. Long-lasting and easy-care fabric. 60% cotton, 40% polyester. 60 °C wash, tumble dryer safe.
with high quality mitred corners
Contact service@erwinmueller.com for your customized sizes.
Material composition
60 % cotton 40 % polyester ether
More information about our warranty conditions can be found here.
Produkt
Kundenbewertungen
Frequently bought together
Customer reviews
Your opinion is important to us!
With your rating you help other customers.
Eine schöne Ergänzung für die festlich gedeckte Weihnachtstafel. Die Decke ist ordentlich verarbeitet und pflegeleicht.
Schöne Ware. Mir persönlich hat die Oberfläche nicht so gut gefallen, daher zurückgesendet.
Länge für meinen Tisch passend, genau was ich gesucht und bisher nicht gefunden habe,
Läufer gefallt in Farbe und Qualität